PLAY AND LEARN! USE A COMPASS OR YOUR MOUSE, THE ONLY THING THAT MATTERS IS THE END RESULT!


On the Teaching Materials page there are four new graph papers with which you can have fun drawing -following the new instructions- the WHALE, the HIPPO, the BEAR and the DOLPHIN.
You can buy them in the Shop page where you can now also find three books that are not part of the Compasses-zoo series but they are fun: Mostri di casa mia (Monsters in my home), Io sono il re?! (Am 'I the king?!), E' più forte di me! (It is stronger than me!).

I'm on Society6, where artists sell their artwork on a variety of products: Art Prints, Stationery Cards, Clothes (T-shirt, Tank Tops, Hoodies, Babies Onesies), Mobile Device and Tablet Cases & Skins, Laptop Skins, Tote Bags, Wall Clocks, Mugs, Throw Pillows, Shower Curtains, Rugs.
Check out my shop below: society6.com/danielenannini
A NEW BOOK IS ABOUT TO BE PUBLISHED ON THE SEA ANIMALS: "IN TONDO AL MARE." HERE SOME SAMPLES AS PREVIEW. IF YOU'RE INTERESTED, IF YOU WANT KNOW SOMETHING ON IT, WRITE US.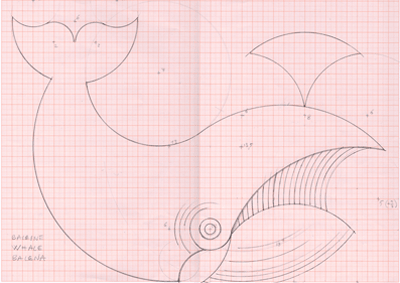 From the STAEDTLER newsletter No.175.